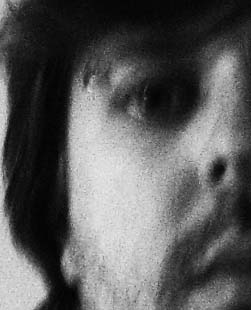 CATALÀ
Il·lustrador i dissenyador gràfic apassionat pel procés creatiu, la meva principal motivació a l'hora de progressar professionalment. Estic titulat en Gràfica Publicitària a  l'Escola Superior d'Art i Disseny de Vic i en un postgrau d' il·lustració creativa i tècniques de comunicació visual  a Eina, Escola de Disseny i Art, Barcelona. Propietari de Kiwe Studio, juntament amb la meva companya Bet Puigblanqué, un estudi de disseny, comunicació visual i il·lustració. Em defineixo a mi mateix com una persona proactiva, emprenedora i, tot i que sempre he treballat amb equips petits o pel meu compte, oberta a treballar en equips grans i nous reptes. Valoro tot estil de disseny sempre que comuniqui la finalitat de la feina, per això crec que el fet de treballar en un equip gran també ha de ser una experiència molt enriquidora. En una professió com la meva de disseny i comunicació visual es treballa molt amb l'ordinador, per això en els darrers temps també m'he especialitzat en la vessant d'il·lustració, per descobrir nous processos creatius. En un ordinador pots fer i desfer tant ràpidament que a vegades et pots perdre en aquest procés creatiu. En canvi, començant en un suport tangible has de ser molt conscient del que estas fent, has de pensar millor les coses i pots arribar a ser més fresc i espontani a l'hora de resoldre la feina. Un nou camí de treball que he conegut arran de les darreres experiències professionals, com ara la del concurs de Font Vella. M'apassiona la meva feina i fer-la ben feta!
CASTELLANO
Ilustrador y diseñador gráfico apasionado por el proceso creativo, mi principal motivación a la hora de progresar profesionalmente. Estoy titulado en Gráfica Publicitaria en la Escuela Superior de Arte y Diseño de Vic y en un postgrado de ilustración creativa y técnicas de comunicación visual en Eina, Escuela de Diseño y Arte, Barcelona. Propietario de Kiwe Studio, junto con mi compañera Bet Puigblanqué, un estudio de diseño, comunicación visual e ilustración. Me defino a mí mismo como una persona proactiva, emprendedora y, aunque siempre he trabajado con equipos pequeños o por mi cuenta, abierta a trabajar en equipos grandes y nuevos retos. Valoro todo estilo de diseño siempre que comunique el fin del trabajo, por eso creo que el hecho de trabajar en un equipo grande también debe ser una experiencia muy enriquecedora. En una profesión como la mía de diseño y comunicación visual se trabaja mucho con el ordenador, por eso en los últimos tiempos también me he especializado en la vertiente de ilustración, para descubrir nuevos procesos creativos. En un ordenador puedes hacer y deshacer tan rápidamente que a veces te puedes perder en este proceso creativo. En cambio, comenzando en un soporte tangible tienes que ser muy consciente de lo que estás haciendo, tienes que pensar mejor las cosas y puedes llegar a ser más fresco y espontáneo a la hora de resolver el trabajo. Un nuevo camino de trabajo que he conocido a raíz de las últimas experiencias profesionales, como la del concurso de Font Vella. Me apasiona mi trabajo y hacerla bien hecha!
ENGLISH I am an illustrator and a graphic designer, based in Barcelona, very fond of the creative process, which I consider to be my main motivation to progress professionally. I amb qualified on Graphic Publicity by the Escola d'Art i Superior de Disseny de Vic and have a postgraduate degree on creative illustration and visual communication techniques from Eina, Escola de Disseny i Art. I am the cofounder of Kiwe Studio and define myself as an entrepreneur and as an enthusiastic and proactive person. I have also been recently rewarded in a contest by the multinational Font Vella (Danone Group) for a design that has been put on a limited series of its mineral water. Although I have always worked with small teams or as an independent professional, I am open to do in a large team and to take up new challenges. I value any kind of design if it manages to fulfill the purpose it has been created for. By working as a designer and as a professional of visual communication, I have to use a computer a lot, that is why I have decided to go further and specialize in illustration which allows me to experience new creative processes. For me, a physical format forces you to be very more aware of what you are doing and result fresher and more spontaneous in every job.